Murphysboro
UNITED METHODIST CHURCH
Meet our Pastor!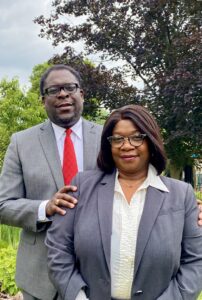 Pastors Marty & Veronica McMichael
joined us on August 1st, 2021. They came to us from Dayton, Ohio. Help us welcome them to our area and our MUMC family.
To learn more about each of them click on their bios below:
Click on the link above for our new Online Giving Option we will be providing more information
about this option in the near future. As you now you can click on this link
and give directly or you can set up and account.
Thank you for you continued support.
WE ARE HIRING!
Murphysboro United Methodist Church is on a mission…
You are invited on the greatest journey of your life, a journey of discipleship!